The last few weeks have been a wild and exhausting ride. In addition to battling a deadly pandemic, we are struggling to process two recent events–major events–that took place in our country: an insurrection and an inauguration.
I don't need to summarize these events for you nor do I have a profound insight on how we can make it all better. I'll be honest: lately, I've felt a bit overwhelmed by the darkness. The darkness felt heavy as I watched the violence and violation of the insurrection, followed by too many responses of deflection and denial. The inauguration, then, became hard to enjoy because it took place in the shadow of all that division and deception. And I knew a new president alone would not heal our divisions and clear out the still active energies of Trumpism.
Underneath this heavy shadow, however, I was searching for Light. Light gives us guidance, perspective, and new energy. And it dispels darkness. In my own Quaker tradition, we are instructed to "live according to the Light we are given." When we take our steps in response to that Light, more will be given to us.
For me, the Light came during the inauguration itself. Through a poem. Maybe just as much through the poet–Amanda Gorman. This youngest known inaugural poet performed her poem "The Hill We Climb" and released some Light into a dark time and space.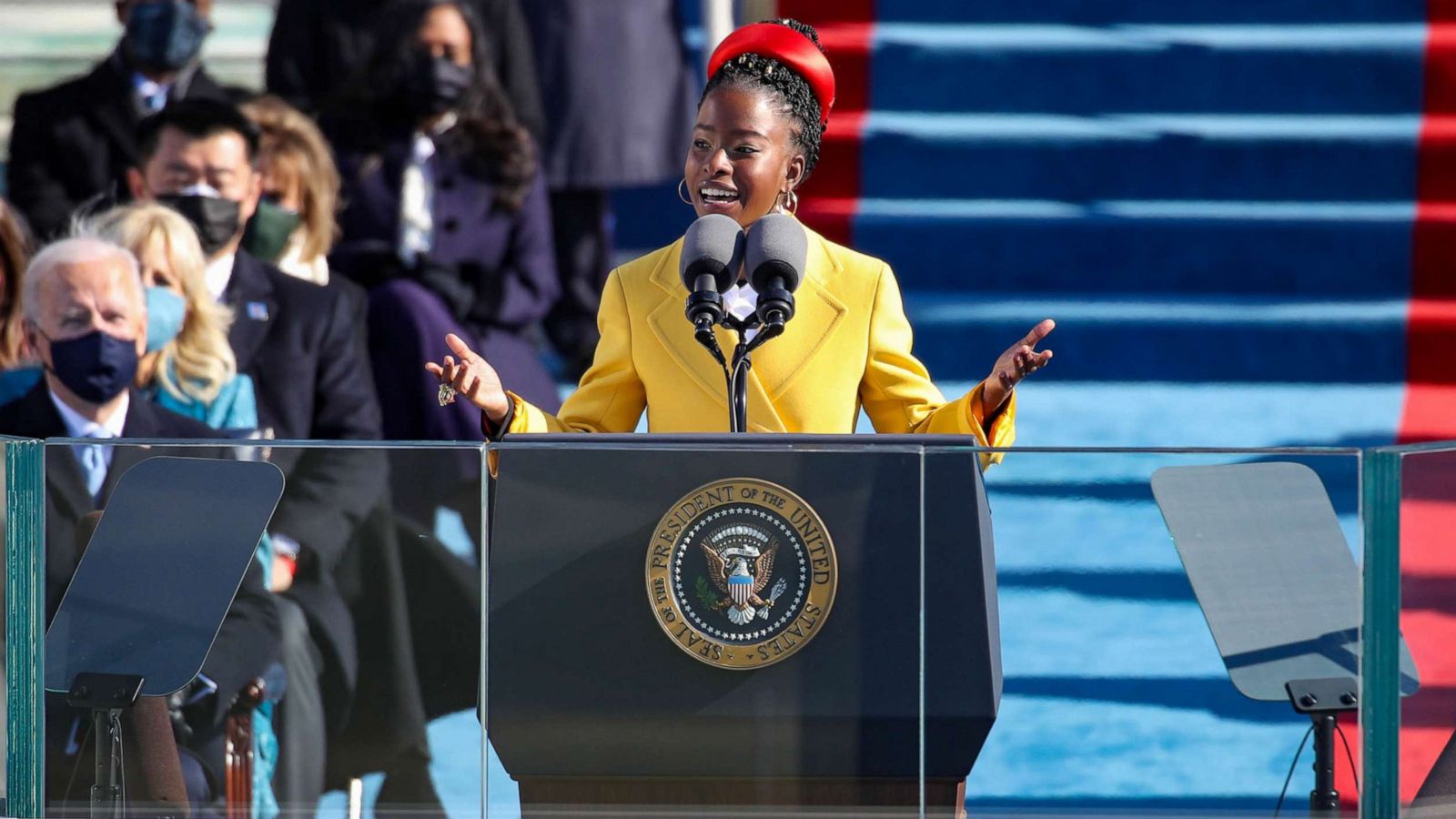 There are many great lines. I loved the call to lift our gazes and change our focus–something we must do if we are to get along and get anywhere as a nation:
And so we lift our gazes not to what stands

between us,

but what stands before us.
And there's a great line that speaks to the importance of membership where and when we are. And to the dynamic of memory and imagination:
It's because being American is more than a pride we inherit,
it's the past we step into
and how we repair it.
Towards the end, Gorman tells of the "rising" happening all over the country. It's a vision I see also, as ordinary leaders from all over, and from all walks of life, are rising up to find their place in a great work of renewal:
We will rise from the gold-limbed hills of the west.
We will rise from the windswept northeast,
where our forefathers first realized revolution.
We will rise from the lake-rimmed cities of the midwestern states.
We will rise from the sunbaked south.
We will rebuild, reconcile and recover.
Her words echo the dream of Dr. King, about which he preached in our nation's capital, reminding us that the American dream of "liberty and justice for all" requires liberty and justice from all. He famously said:
So let freedom ring from the prodigious hilltops of New Hampshire; let freedom ring from the mighty mountains of New York; let freedom ring from the heightening Alleghenies of Pennsylvania; let freedom ring from the snow-capped Rockies of Colorado; let freedom ring from the curvaceous slopes of California.

But not only that.

Let freedom ring from Stone Mountain of Georgia; let freedom ring from Lookout Mountain of Tennessee; let freedom ring from every hill and mole hill of Mississippi. "From every mountainside, let freedom ring."

And when this happens, and when we allow freedom to ring, when we let it ring from every village and every hamlet, from every state and every city, we will be able to speed up that day when all of God's children, black men and white men, Jews and Gentiles, Protestants and Catholics, will be able to join hands and sing in the words of the old Negro spiritual:

"Free at last. Free at last. Thank God Almighty, we are free at last."
What does this have to do with Recovering Abundance and rural communities? A lot, actually. We need this vision before us. We need this wider vision of folks rising up in their communities and doing their work and finding their place. It reminds us that we have a critical part to play. And yet it also reminds us that we are not alone. Ultimately, it reminds us that God and Good are at work in the world. Even in our small towns and rural regions that sometimes seem too removed and remote to make a difference.
Amanda reminds us of our role and offers us words I believe we can claim as both our work and our worth:
We will rebuild, reconcile and recover.
And every known nook of our nation and
every corner called our country,
our people diverse and beautiful will emerge,
battered and beautiful.
That's us! Each of us. All of us. From every nook and corner.
The Poet of the World calls us to rise and join the work.